Kids Sunglasses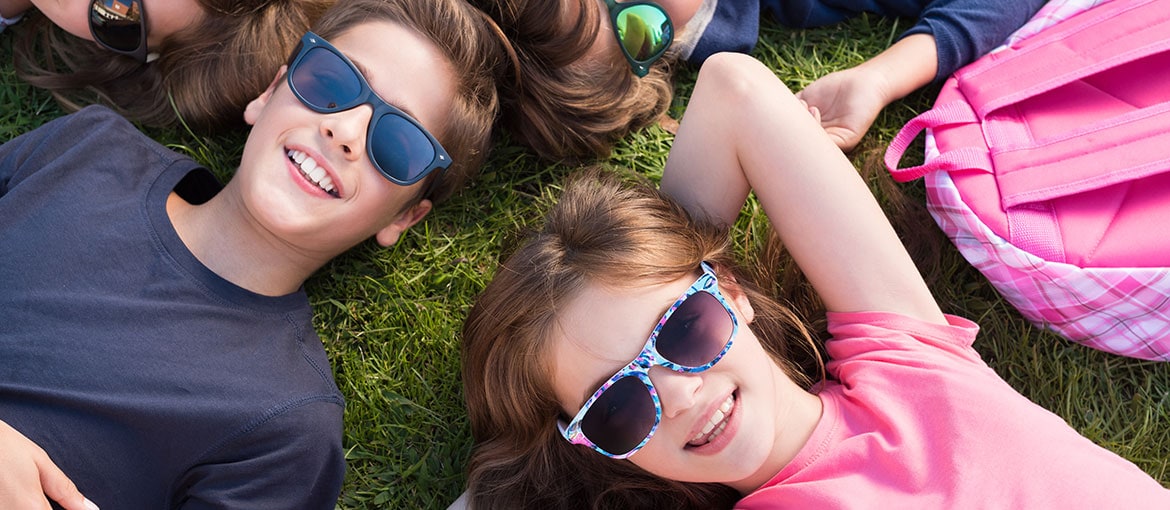 Sun protection is incredibly important for kids, but research shows that 70 per cent of children don't wear sunglasses. If you're looking to buy kids sunglasses in Kempsey or the surrounds, come and visit the team at Masons Eyecare.
In the meantime, here are some compelling reasons why your children should wear sunglasses:
The lens in your eye can't repair itself, meaning any damage done in childhood will last a lifetime! Unfortunately, the lens in your child's eye is also more sensitive, meaning 70% more UV enters their eyes compared to yours!
Kids younger than 10 have more fragile eyes and skin, meaning they're at greater risk of damage in both those areas.
In their first 20 years, the average human is exposed to 50% of their total sun exposure for their whole life! This is because children get outdoors far more than adults.
Bright, reflected light can damage your cornea immediately. That means sand, water, snow, and even the pavement are higher risk areas!
Hats are great, but they can only protect you from above. Any reflected UV will still damage unprotected eyes.
Children are shorter, meaning they spend more time looking up (and at the sun!)
Just like learning to wear a seatbelt, learning to wear sunglasses is a great habit that adults can instil in their kids!
Your child's eyes can be sunburned just like their skin. But the signs of eye damage aren't as obvious!
Sunburned eyes don't just hurt in the short term. Conditions like macular degeneration and cataracts can both begin with blue light and UV light exposure during childhood!
Damage to the ozone layer means today's kids face greater UV exposure!
There is a stylish, comfortable, and easy to wear pair of sunglasses for everyone. And once they're on, the best sunglasses will offer complete protection from blue light and UV light.
Get a quality pair of kids sunglasses from Kempsey's optical professionals! Contact Masons Eyecare today.
Our optometrists & optical dispensers offer our services and solutions without compromise.
Your eyes are your window to the world, and the Masons Eyecare team is here to protect the eye health of the whole family. Contact us today or visit our optometrist in Kempsey.