Keratoconus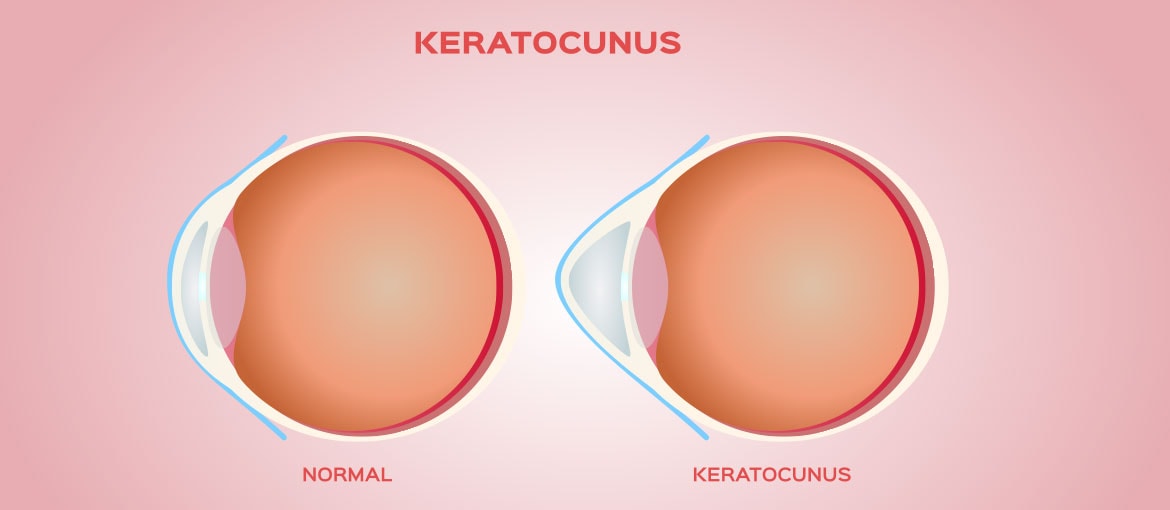 Keratoconus is an eye condition that causes the clear front surface of the eye, known as the cornea, to thin and bulge forward. The bulging cornea affects the way light hits the retina at the back of the eye which causes distorted vision.
Symptoms begin slowly and can be hard to detect. Some evidence suggests that keratoconus is a genetic condition and can be passed to a child if both parents carry the recessive gene. It cannot be treated with drugs, although specatacles and contact lenses can help reduce the effects on vision.
As the condition progresses, we may recommend rigid contact lenses to alleviate further changes to the shape of the cornea. Coneral inserts may be advised, and in other cases conreal grafts may be recommended.
Our optometrists & optical dispensers offer our services and solutions without compromise.
Your eyes are your window to the world, and the Masons Eyecare team is here to protect the eye health of the whole family. Contact us today or visit our optometrist in Kempsey.