Myopia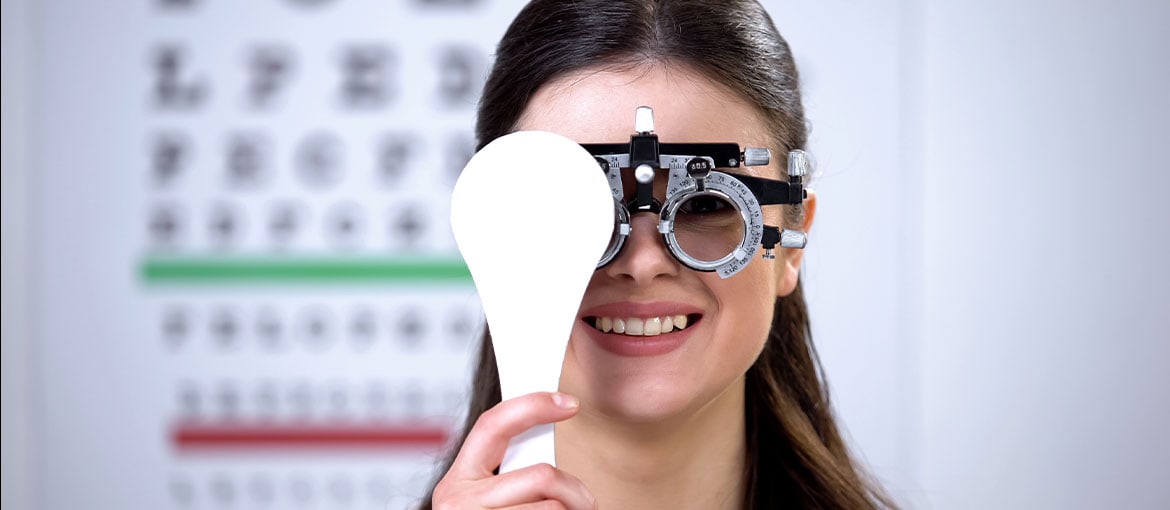 Myopia Control
If you've started to notice distant objects appearing more blurry than usual, you may be suffering from an eye condition called myopia. If you believe you are developing or experiencing myopia, Masons Eyecare can provide myopia control services at our Kempsey clinic.
Correct Your Vision with Our Myopia (Short-Sightedness) Treatments & Services
Myopia, or short-sightedness, is a common vision condition affecting around 15% of the Australian population. It occurs when the eye focuses light in front of the retina, causing distant objects to appear blurry. If you have myopia, you may find it difficult to read road signs, scoreboards, participate in ball games or even recognise people from a far distance. Myopia typically develops in the teenage years.
While there's no cure for myopia, there are several ways to correct and manage it, such as wearing glasses, contact lenses, or undergoing refractive surgery.
Get your myopia under control by visiting our Kempsey clinic today for a quick eye examination. Give us a call on 02 6562 6200 or send us an enquiry online now to find out more.
Our optometrists & optical dispensers offer our services and solutions without compromise.
Your eyes are your window to the world, and the Masons Eyecare team is here to protect the eye health of the whole family. Contact us today or visit our optometrist in Kempsey.