Visual Field Testing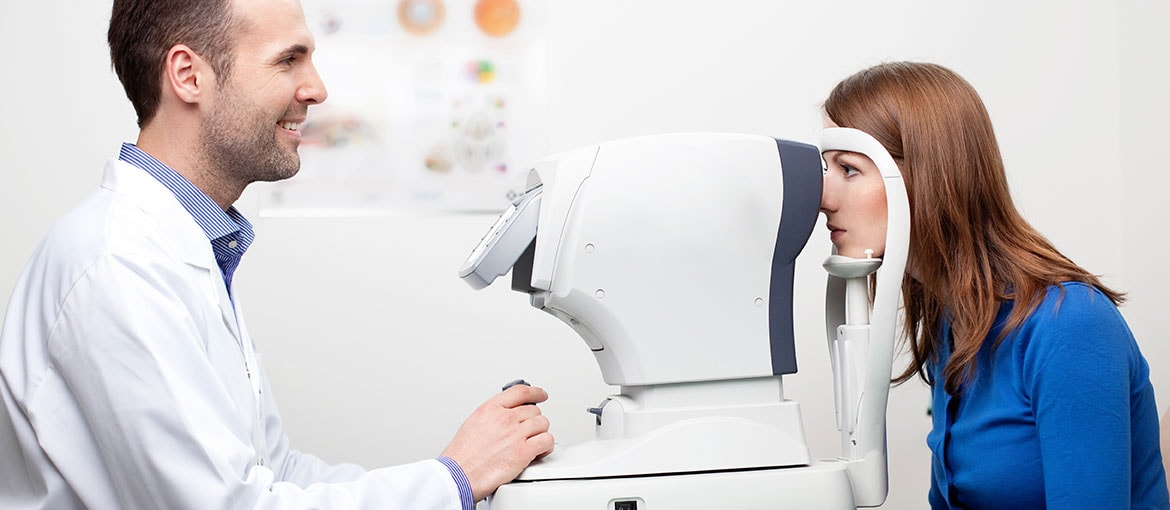 Many ocular and brain disorders can result in peripheral vision loss and other visual field abnormalities. The visual field test is a subjective measure of central and peripheral vision.
Visual field testing aids in detecting and monitoring blind spots and other visual field defects such as diseases of the retina, optic neuropathy, brain tumors and strokes.
It assists in evaluating the size and shape of blind spots and the severity of diseases of the eye, optic nerve and visual structures in the brain such as optic nerve damage caused by glaucoma.
During your eye examination, Ben or Naomi may recommend visual field testing to assess the full horizontal and vertical range and sensitivity of your vision. These visual field test results can then be used to assess potential changes in your visual field in the future.
Our optometrists & optical dispensers offer our services and solutions without compromise.
Your eyes are your window to the world, and the Masons Eyecare team is here to protect the eye health of the whole family.
Contact us today or visit our optometrist in Kempsey.